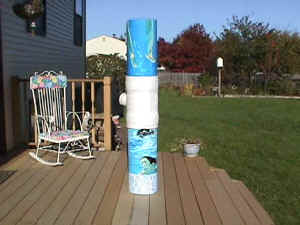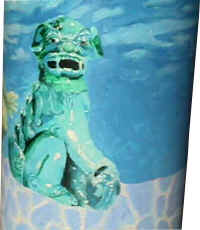 MMark's other web pages

The Quinn Pipe

The two models for the pipe were Sarah & Stephanie Quinn. The scene takes
place in the summer with the two sisters swimming in the shallow waters,
with Sarah swimming on the bottom half, and Stephanie on the top half of the
pipe swimming upwards. Halfway through the project in the beginning of
October Stephanie, only a high school sophomore died in a car accident, the
pipe then became a tribute to her and her sister. Stephanie was a beautiful
person who touched and brightened the lives of everyone who knew her. Her
presence will never be forgotten.